zim-wiki team mailing list archive
zim-wiki team
Message #03946
[New plugin IconTags]
---
Hi All,

Zim is a very useful program (thanks, Jaap). While using it I found that
sometimes it is not easy to navigate in the Index through many similar
looking pages. To solve this other programs use icons, different colors, some
descriptions etc. I decided to introduce something similar to Zim.

The main features of this plugin are:

Icons:

- Now every page can have its own icon in the side panel.

- It is possible to assign icons to pages based on their tags.

Tags:

- This plugin contains a small tagsmanager dialog to perform some basic
operations with tags: set icons for tags, put tags into text, list tags and
their pages sorted by name/icon/number of pages, navigate through pages
containing a selected tag.

- The ability to show tags (if any) after a page's name in the side panel.


- The ability to hide in the panel pages which don't contain tags or
subpages.

Other features:

- Some options to change navigation behaviour in the panel on open new
pages.

- Addition of lines in treeview to visually separate pages and their
subpages.


There is a number of options which may not be obvious so I recommend to
read manual to use this plugin more efficiently. If something is unclear
feel free to ask.

More information and the plugin itself you can find in Github (
https://github.com/Pl-M/zim-icontags-plugin). (After some time if there are
no critical bugs I will link it to Zim wiki page so more people can
use it).


This plugin is still in development so keep backups. Any recommendations
regarding the plugin would be welcome. Testing and finding bugs is also
appreciated.

In attachment you can find screenshots to get a quick glance about the
plugin.

​

Regards, Pl.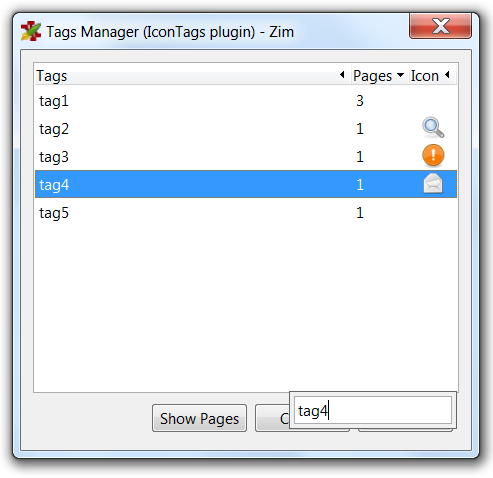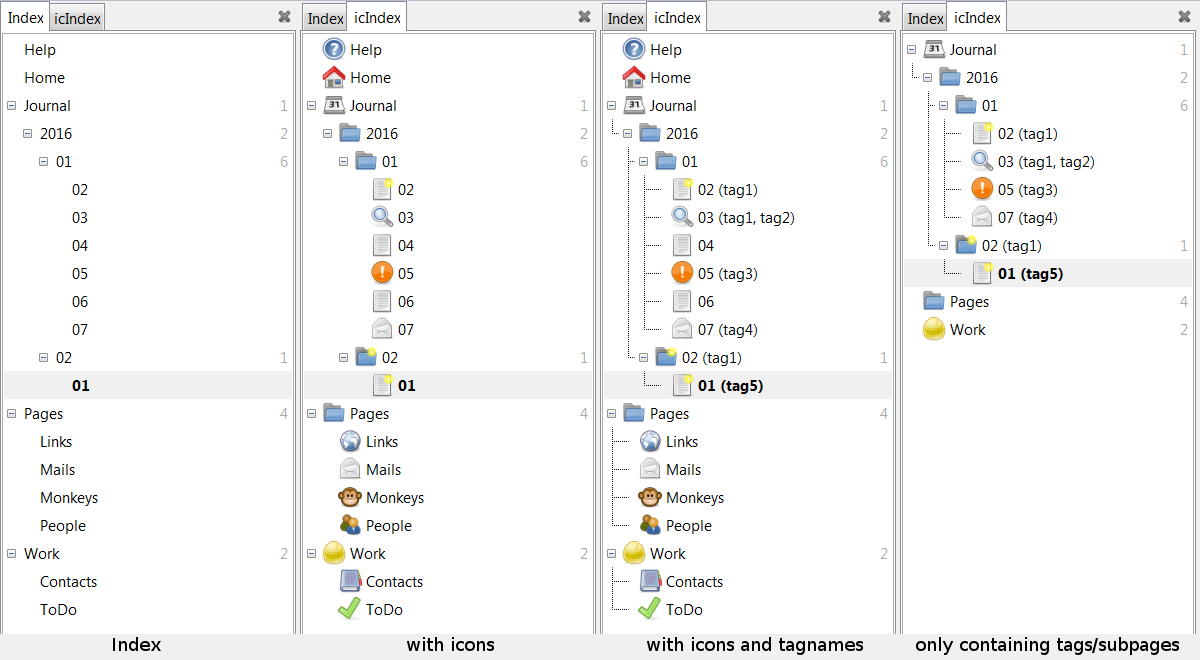 ---
Follow ups