dhis2-users team mailing list archive
dhis2-users team
Message #16840
Data set not showing from user end
---
Dear All,
Recently we upgrade our dhis2 with version 2.29..
All things are working nicely from admin end.But from user end data set is
not showing.
If i assign ALL from user role (for data entry user), then its work.But i
don't want to assign ALL authorities to users.
[image: image.png]

Need some help.
Thanks

-- 
[image: http://iedcr.gov.bd/images/stories/logo_new.jpg]
Thanks
*Mahbubul Alam* | "*IT Consultant*" (GHSA Project)
Msc in CSE, Bsc in CSc. Associate Member of BCS.

*Institute of Epidemiology Disease Control & Research (IEDCR)*
www.iedcr.gov.bd
Mohakhali Dhaka.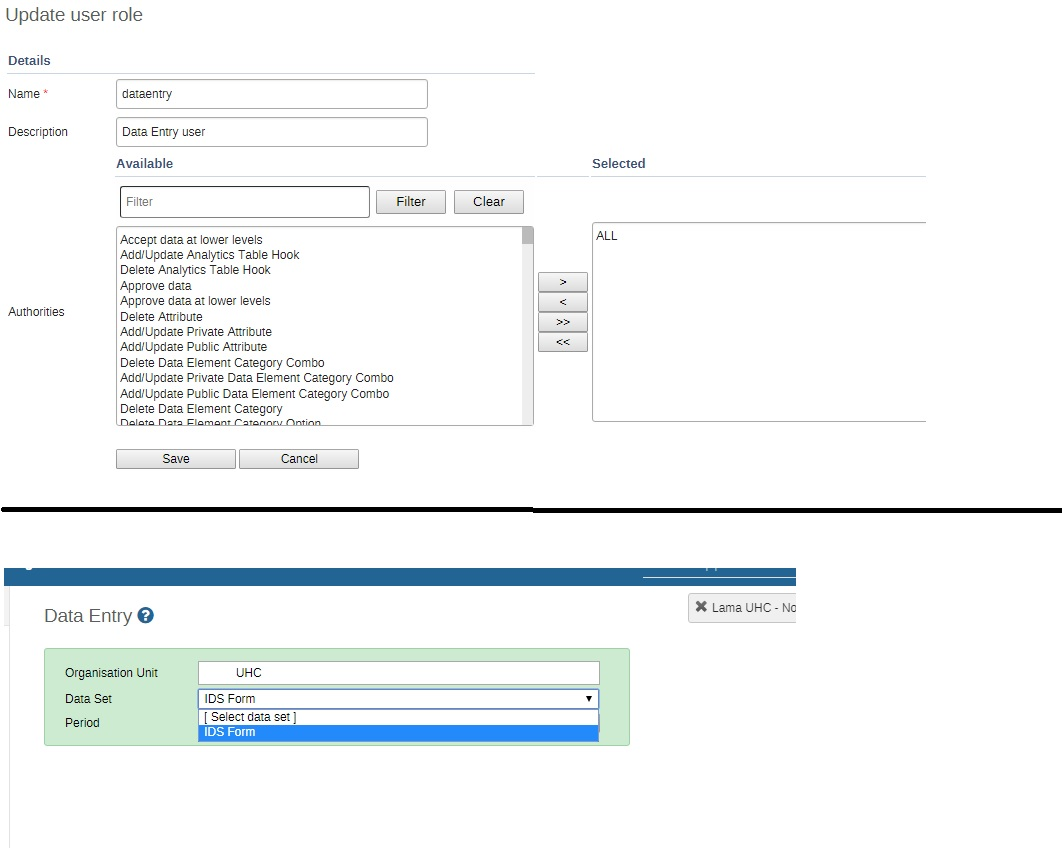 ---
Follow ups